The Flexjet 25 Jet Card program and Jet Set Sports are teaming up to offer a limited-edition package at next year's Olympic Winter Games in Vancouver. This special package is available to anyone who purchases the Flexjet 25 Jet Card—2010 Gold Edition.
This one-of-a-kind 2010 Gold Edition Jet Card includes:
Exclusive access to an award-winning athlete and a memorable behind-the-scenes look at the Olympic Winter Games

Access for two to each of the most sought-after Olympic events: the Closing Ceremony, the Men's Ice Hockey Gold Medal Game, the Figure Skating Gala Exhibition and the three Short-Track Speed Skating gold medal races

Three nights' accommodation at Vancouver's prestigious Sutton Place Hotel

Olympic-certified ground transportation and an onsite personal concierge

Dining at Vancouver's most highly acclaimed eateries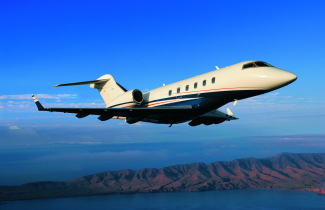 "We continually search for ways to create unique travel opportunities that provide unparalleled access for our owners, wherever their travels take them," said Sylvain Levesque, Vice President, Marketing, Flexjet 25. "In a time when consumers are more discerning with their spending, we are excited to offer this once-in-a-lifetime experience that jet card owners will remember for years to come."
With this program, jet card owners have their choice of travel on high performance Bombardier aircraft, including the Learjet 40 XR, Learjet 45 XR, Learjet 60, Challenger 300 or Challenger 604 business jets.
The Flexjet 25 Jet Card-—2010 Gold Edition starts at $122,900, with timing of the package set for Feb. 26 through March 1, 2010.