There are many companies that offer jet card programs, but like any investment, you need to do your due diligence before signing on. The types of companies that offer cards fall into three broad categories. The large fractional and closed fleet operators all have jet card programs, other large fleet managers and operators also offer cards (or sometimes they are called "access" or "membership" programs), and thirdly a lot of charter brokers also offer jet cards.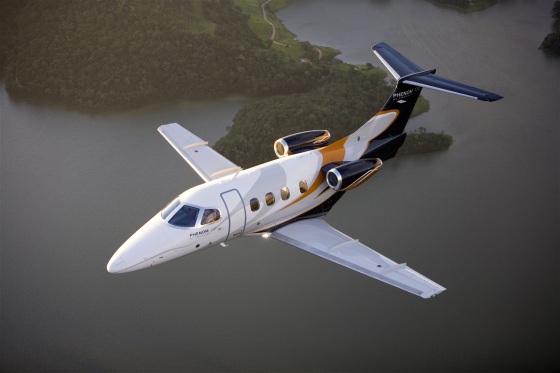 Jet cards are perfect if you only occasionally fly privately, and you don't need a fixed number of flight hours per year. They provide a lot of flexibility including no long-term contracts or monthly management fees. The cards typically take two forms, either you buy a fixed number of hours, most commonly 25 hours, or you put a certain amount of money on deposit which locks in an hourly rate. For more information see Jet Charter Cards and Membership Clubs on SherpaReport.
Patrick Harris, President of Velocity Jets, LLC discussed with us a list of questions you should ask if you are interested in getting a jet card. Some of the main topics to explore are safety and operations, the fleet, pilots, pricing, finances, and membership specifics.
Operations
What is the independent safety rating on the fleet being offered?
What insurance coverage do they offer?
What is the insurance per person, per incident, and per aircraft type?
What is the operator's safety record?
How long have they been in business?
Aircraft Age / types / maintenance
What is the average age of the aircraft being utilized?
What aircraft types are included in the program?
Can we request a specific aircraft type?
Can we request that we NOT fly on a specific aircraft type or below a certain age?
Who maintains these aircraft?
Pilots / Crew
What level of training do the pilots have?
How often do the pilots receive training?
Are two pilots used on every flight?
Are BOTH pilots rated in the specific aircraft they are flying?
Membership Program pricing
Are the hourly rates guaranteed?
Are there any repositioning fees?
Are there any overnight fees?
What other fees should I be aware of?
How long are the hourly rates good for?
Do the hourly rates have an expiration date?
What about international flights or any flights that are outside of the geographic program area, how does the pricing work in those situations?
Membership Program specifics
What is the geographic area included in this program?
Are there any blackout periods?
What are the notice periods for requesting a plane?
Are the hourly rates guaranteed during peak travel times?
What is the program cancellation policy?
Can you offer any program references?
Finances/deposits
Where do the escrow deposits get deposited?
Can we use our own escrow account?
Please let us know if you have any thoughts or comments on the above or if you would like to share your Jet Card experience - use the contact us form. If you would like to understand how jet cards, compare to charter or fractional ownership, and how they all fit together, then download our Guide to Private Aviation. If you are comparing jet card and membership providers and want detailed comparisons of the leading programs, then become a paying member of SherpaReport. These memberships include details on prices, safety, training, aicraft, program terms and more.