There are many good reasons to use private jets when traveling, but 2020's coronavirus pandemic has seen more people abandon commercial flights in favor of private aviation alternatives. This article explores why flying privately now makes more sense than ever.
Air travel ground to an abrupt halt in the spring of 2020 as governments, consumers, and businesses tried to deal with this new, contagious virus. However, certain types of travel, in both the business world and for personal reasons, remained necessary. Understanding this continued need, private aviation companies were quick to react, taking a number of measures to protect both crew and passengers. Following the advice of the CDC and the FAA, these companies put into place new protocols that included regular health and temperature screenings and special deep cleanings for all aircraft after each use.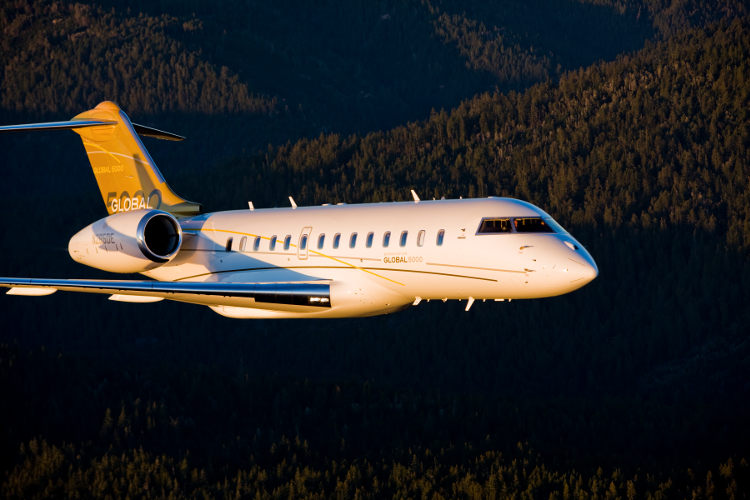 It wasn't just these new protocols that have attracted people to private aviation. The pandemic has highlighted other benefits of flying privately as opposed to using a commercial airline. For a commercial flight, passengers may face crowded terminals with long lines, and multiple interactions and touchpoints, all of which increase one's risk.
Contrast this to a flight which departs from a much quieter private terminal. These terminals, knows as fixed base operators (FBO), have far fewer people, not to mention fewer interactions and fewer touchpoints. After passing through the private terminal and onto the aircraft, private passengers literally have the plane to themselves. They don't have to spend the flight worrying about whether their fellow passengers are healthy and have been taking steps to remain safe.
As commercial airlines have been continually changing their safety requirements (masks, empty seats, etc.), a private aircraft skips all of these concerns and allows travelers to focus on reaching their destination. Furthermore, as commercial airlines have drastically cut their schedules during the coronavirus pandemic, it has become harder to find flights going in your direction, whereas private flights go exactly where you want to go, on exactly your timetable.
The health and safety benefits are in addition to the other benefits that proponents of private aviation have long enjoyed. These include:
Time. Commercial airlines continue to cut many less profitable routes, meaning that travel can take even longer to reach one's final destination. Flights may often require several changes and passengers may find themselves limited to certain days of the week. Flying privately is as simple as reserving the aircraft (often with as little as a few hours' notice), getting to the FBO, and flying directly to the location of choice. No layovers. No lengthy waits. That results in more time to relax, spend with family, or get down to business.


More locations. There are only about 500 airports in the US that deal with commercial flights. Compare that to more than 5,000 airports where smaller private planes can land.


No luggage restrictions. Pets, ski equipment, golf bags, even liquids – they can all be taken into the cabin of a private aircraft which is not subject to TSA restrictions.


Flexibility. Scheduling is flexible and easy, and suits the client's timetable, whether that be setting off with the dawn or being home in time for dinner. There's also the knowledge that if plans are delayed, the plane will wait. Flight plans can even be changed mid-flight.


Comfort. With luxury furnishings, online wifi, space to move about, and custom catering, flying privately promises a very different experience to commercial flying.


Privacy. Without a plane full of strangers, it becomes much easier to use flight time productively. Furthermore, meetings in person or via telecommunications can be conducted without eavesdroppers.


Projects a message. Arriving for a business meeting or at an event via private jet sends an important message. It projects an image of wealth, efficient business management, in short – success.


No stress. All of these factors contribute to an easier journey in a relaxed setting. What could be better?