Fractional ownership and co-ownership of luxury vacation homes has been evolving over the last few decades. This article recaps the evolution and history of this space and provides an overview of some of the newer players and some of the older more established entities.
As with many vigorous, living ideas, facets of those ideas often evolve. The 1970's original concept, timeshare, was an idea where people bought time in European apartment complexes. That idea worked sometimes, but also, it didn't - and eventually the word itself often had shady connotations: once the customer bought in, it was discovered that times people wished to share were not the times available; and, there was difficulty in terms of selling.
Eventually, timeshare evolved into a new idea - fractional ownership, where timeshare challenges opened new solutions. The fractional idea was, in contrast to buying only time, the customer could buy the property, where time could be spent, and a property deed could be issued. But, as the 2000's moved on, other challenges arose: fractional ownership also meant sharing the burden of shared homeownership. Owners of the property had to share accountability, schedule maintenance checks, and home chores. Early fractionals had no managers, or concierges. The responsibilities, and worries were on the fractional owners.
Not surprisingly, early fractional property owners were unhappy about all the worrisome home chores that evolved with their purchase. Thus, again, a new idea came about - the Private Residence Club - a fractional, yes, but with greater amenities, higher price points, on-location concierges, and home managers who looked after home maintenance and guest needs - so that owners could actually enjoy their vacation time with family and friends.
The Private Residence Club idea maintained itself, but with that maintenance, came also a need, actually a deepening desire for a more ultimate vacation luxury, unique locations, and perfected amenity - which allowed the Private Residence Club to evolve again into the Destination Club idea, with both equity and non-equity components. For many reasons, certain of these clubs ended in bankruptcy in the financial crash of the late 2000's. But, as with PRC's some destination clubs are still alive and doing well.
But building on the conceptual challenges and successes, a slightly different, yet familiar form of ownership - co-ownership - took root in the mid 2000's - and is doing quite well. Indeed, many new clubs and organizations have emerged within the past few years.
All the companies mentioned below have some combination of experienced management, good funding and established business model.
The Newer Fractional Co-Ownership Companies
Kocomo - Mexico City, 2022
One of the newest co-ownership residence models is Kocomo, a start-up founded in Mexico City in 2021. It has already closed on $6 million equity and $50 million debt financing to advance their unique co-ownership model.
A distinctive, noticeable facet of Kocomo is the mixture of nationalities that comprise the founders and staff: Colombian, British, Mexican, American and Panamanian. A cultural United Nations at the outset, Kocomo's mission reflects this multinationalism: to make the dream of vacation home ownership an attainable reality for more people around the world.
The platform enables multiple people to own and enjoy a luxury vacation home and split all the costs amongst them. Unlike a few co-ownership groups, Kocomo gives owners the option to rent out or swap weeks.
Also, as regards buying homes, Kocomo's potential co-owners have the opportunity to finance up to 65% of their purchase and access Kocomo's streamlined interest-only financing. For example, with a $90,000 down payment, a potential buyer could own ⅛ of a $2M luxury vacation home.
It is also understood that co-owners are not tied to Kocomo. If for any reason they are not happy with Kocomo as a property manager, they can elect to find a different company to look after their home This is again important to emphasize, as its another big differentiator from traditional fractionals, where the client is tied into the property management fees and can't leave, apart from selling the fractional.
2023 EDITORIAL UPDATE: Kocomo has stopped selling its own fractional shares.
Pacaso - 2020, San Francisco
Pacaso was founded in San Francisco in October, 2020 by Austin Allison and Spencer Rascoff, two former executives at Zillow. The company is based in San Francisco.
Both founders had extensive real estate and tech experience in start-ups, Zillow being a learning experience extraordinaire. But Austin had owned a second home, and had learned firsthand, the challenges involved, and one in particular, as he commented, " The only way we could make it work was to rent it out when we were not there. We felt privileged to own the home, but the stress and hassle of managing a rental to help pay the mortgage was burdensome."
Spencer, also, had been interested in real estate since he was 17, and also believed that second home ownership could be made more useful, and socially responsible.
They both moved toward the idea of making second home ownership more achievable by"right-sizing" the ownership, allowing people to buy only the amount of a home that they'll actually use. They believe that the co-ownership model not only lower costs for owners, it creates a more sustainable housing market in vacation home communities. By consolidating multiple owners into one higher-priced home, the buyers would not be competing for much-needed mid-tier inventory. When Austin discovered that most second homes are vacant 10-11 months each year, he also felt confident that co-owned homes, with a small owner group, would help keep second homes occupied year-round, bringing more consistent, less fractious, economic activity to local businesses.
As co-owners purchase the amount of home that meets their needs, Pacaso handles all management and maintenance - while vacation communities benefit from invested owners who support local businesses.
Pacaso currently operates in 40 destinations around the world and has sold nearly 600 units since launching.
Finally, when asked about the name Pacaso, Austin said, "It is named after Picasso. He is credited with co-creating cubism, which brings together individual elements to create a new and innovative whole. That resonated with how we're approaching second home ownership. We chose the name Pacaso to honor Picasso's legacy of innovation."
My 5 Homes- 2021, Atlanta
My 5 Homes was launched in the Fall of 2021, by Adam Capes. He has deep experience in the shared ownership field, as he was one of the two founders of Equity Estates, and has worked in the shared luxury residence field since 1995. He learned about a Danish company called 21-5, a company that is very successful in Europe, and whose model was little known in America. And, it is elegantly simple - 21 individuals or families share ownership and use of 5 luxury vacation homes in destinations they love. In Denmark, they call that group of 5 homes and 21 owners an "association." Since that word means something different in the U.S., Adam created the term "homeset."
In addition, My 5 Homes solves a consistent accessibility challenge in shared ownership - this means that often the members can't access the homes when they want or need to, as the usual member-to-property ratio is typically 7 to 1, 8 to 1 or higher. But, My 5 Homes solves this by having an owner to property ratio of roughly 4:1 with each owner having a Primary Vacation Home (only 4 per home) where they can store personal belongings and have first access to the calendar each year, guaranteeing them their favorite holiday week or month.
Finally, My 5 Homes, has an Exit Guarantee. It states that anytime after the first year, an owner can let My 5 Homes know if they'd like to sell their interest and set their price. They will them put them in touch with the first person on the waiting list to get into the homeset, based on the number of people that will have vacationed in each home either as a renter or with an Owner, coupled with the fact that an existing homeset of 5 homes with a rental history is expected to be more in demand than a new one being built.
In addition, with 12 weeks of annual usage, My 5 Homes Owners are unlikely to use anywhere near those 84 nights per year. So, just as a second home owner will rent out their home when they aren't using it, My 5 Homes will do the same. All unused nights are automatically placed in a Rental Pool with the proceeds going to offset annual shared costs. This means that owners could potentially use 2, 3 or even 4 weeks per year and pay nothing. Even if they used all 84 nights in a year, it is anticipated their nightly costs will be under $180 for the homesets with $1.4M homes and under $350 for the homesets with $2.8M homes.
2023 EDITORIAL UPDATE: My 5 Homes has transitioned to selling quarter share co-ownership interests, and has renames itself as GoForth.
Ember - 2022, Lehi, Utah
Ember is a Salt Lake City, Utah-based co-ownership startup. Ember already has an impressive list of investors with venture capitalist Peter Thiel, and others providing $17.4 million in financing.
Ember's business model, is similar to Pacaso's, selling 1/8 shares of high end vacation homes in prime locations. Homes are owned by Ember's property-specific LLC with a unique banking account and tax identification number. Ember manages properties on behalf of the owners allocated in eight to twelve shares. The property management elements - repairs, maintenance and cleaning are factored into monthly payments.
With Ember, shares may be purchased from $100,000 to $500,000 for properties that range in pricing from $1.5 million to $5 million. Ember plans to making consumer financing available later in 2022 through its Ember platform. Central to Ember's value proposition is the Ember mobile app, utilizing a proprietary scheduling algorithm so co-owners have reasonable chances to experience the properties. The Ember mobile app can be used by buyers and owners to peruse vacation properties for sale, view, and pay expenses. With Ember's end-to-end concierge service, homeowners spend minimal time on the logistics and can focus on the real investment - spending quality time with their family and friends.
In Ember's one-eighth ownership, each property co-owner has access to the home for up to 45 nights per year, and dates can be reserved as much as two years in advance.
Currently, Ember has a small number of listings in just five states: Utah, Oregon, New Mexico, Texas and California. Recognizing that a large amount of inventory in desirable locations will be on the critical path to Ember's success, it has emphasized that the company is quickly expanding, focusing on 20 markets in 10 states.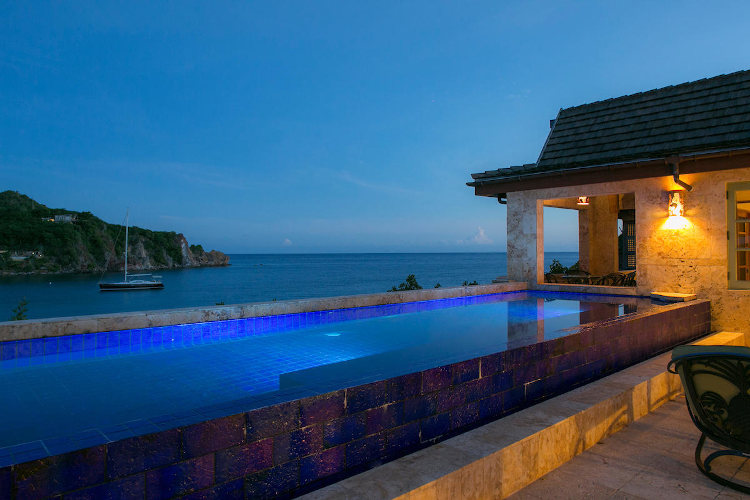 The More Established Shared Ownership Companies
Equity Residences - 2012, La Jolla, California
The Equity Residences team has created a shared-ownership, luxury vacation home product engineered to be a financial investment. John Long and Greg Salley are the managing directors and co-founders. Equity Residences is a shared residence system that acquires luxury vacation homes, through real estate investment funds on behalf of accredited investors. The fund homes are selected based on their potential of appreciation and substantial rental income, which is used to offset operating costs.
An Equity Residences Fund investor has access to the domestic and international homes in the Equity Platinum Fund and the Equity Villa Fund, as well as to destinations across the globe through their luxury real estate exchange affiliates Elite Alliance and ThirdHome. These Equity Residence affiliate networks as well as their scheduling process, allow investors to vacation where, when, and how they want. Investors have the potential to experience cost free vacations in fund-owned residences or even receive an annual dividend, depending on how much time they use and how much is available for third party rentals.
Equity Estates - Atlanta, 2006
Equity Estates was founded in 2006, with the founders bringing experience in financial management. They developed the idea of only accredited investors buying into Equity Estates luxury residence funds. These offer the investors the chance to see returns from traditional real estate appreciation through a diversified portfolio of luxury residences around the world. The homes in the portfolio are theirs to use and are only available to other investors - not the general public.
So, the investor gets returns of a passive investment vehicle, the use of a luxury vacation home without ever actually having to take care of it, and the possibly thorny issues of deciding how or when to sell, or come to a consensus with other owners, and are cared for by the Equity Estates funds managers.
This idea has made Equity Estates a success in multiple dimensions, and has allowed the co-ownership idea to be popularized with many other companies, each with a slightly different perspective. Equity Estates is built on the model of less than 60% occupancy. The 40+% vacancy ratio is designed so the homes offer significant availability to investors.
Destination M – Calgary, AB 2004
Calgary based Destination M was one of the earliest equity based clubs, and is structured as a non-profit, so all the dues simply cover the costs of running the club and maintaining the homes.
Properties in the collection average in the range of $1 million to $2.7 million CDN in value per residence. M combines ownership of these multi-million dollar vacation properties with their tailored Mbassador services and travel assistance to provide a refined vacation experience. The M portfolio is managed to hopefully appreciate for investors over the long term.
Investors can choose from three share levels, which provide from 21 to 60 days of travel each year and members can reserve homes up to 2 years in the future.
Timbers - Deeded, Fractional, and Residence Club Interests
Since 1999, Timbers Resorts has specialized in development of luxury residence clubs, boutique hotels and golf communities. Their portfolio includes resort collections of oceanfront, golf, beach, snow/skiing developments, conceived to take resort real estate to more elite levels. By providing the services and amenities of a five-star hotel within the construct of private residence clubs with fractional interests, Timbers Resorts has created second-home ownership and fractional/PRC ownership that has been awarded worldwide. An excellent example is the Timbers Kiawah Ocean Club and Residences.
Final prices for a three-bedroom residence were $675,000 at a 1/9th deeded fractional interest and $1,700,000 for the Penthouse at 1/6th deeded fractional interest.
This club features 21 oceanfront residences with private access to ten miles of pristine beach and seven world-class golf courses - including the Ocean Course at Kiawah Island Golf Resort - chosen to host the 2021 PGA Championship. The 21 residences comprise the first and only residence club on Kiawah Island. The 18 three-bedroom homes total over 2,200 sq. ft. each, and the development's marquee listings - the four-bedroom penthouses, are over 3,600 sq. ft. All residences feature floor-to-ceiling windows, outdoor terraces, finishes and furnishings custom crafted by J. Banks Design.
Timbers Resorts has combined elements that make its properties stand apart: spectacular, one-of-a-kind destinations; deliberately small memberships of successful, like-minded people; a private club environment focused on personalized five-star service; and beautifully developed luxury residences.
With Timbers, there are multiple options to choose from in vacation residences: the company offers deeded residential interests through their residence clubs, or, the buying of one's own vacation residence, or building a residence on an available private estate property. Or, if the customer is a local or second home owner, Timbers allows access to all the club's amenities through their Summit Club social memberships.


---
In each option mentioned above - the importance of family vacation legacy lives on. With subtexts of needed accessibility, reciprocity, and security, the idea creates a harmonic synthesis needed in a great vacation residence, all offering a priceless gift: shared time with loved ones, gone too quickly except in valued memory.