The economic ups and downs of the past decade created various upheavals in the destination club market. Some clubs failed to make it through the downturn, some evolved and other new ones appeared. But one company has continued to thrive, not just through restructuring and new ownership, but through its commitment to remaining small and specialized.
The Solstice Collection has just eight properties in its portfolio and fewer than 50 members, but as Member Services Representatives Kathie Waters and Jennie Benton say, "We're in the best shape we've ever been." Rather than focusing on extensive growth and equity, Solstice prides itself on providing a luxury, boutique service to a select family of members.
The Homes
Solstice distinguishes itself from other destination clubs with the type of homes it offers. Instead of focusing on properties within large resorts, Solstice homes are individual statement homes, chosen for their architecture and unique features. The homes are all decorated differently, to suit their environment, surroundings, and history, but they all offer the same high-quality amenities.
Solstice has properties in the following locations:
Florence, Italy. Kathie Waters describes this 3,000 square-foot home with 17th-century hand-painted frescos as "magical". It is located in the Piazza Della Signoria, just a short distance from the world-renowned Uffizi Gallery.
Paris, France. The Paris property is a two-story, 16th-century luxury apartment in the center of Ile Saint-Louis, one of the two natural islands in the Seine River, and described as "one of Paris' loveliest districts".
London, UK. Located in a refurbished warehouse, once the home to Courage Breweries, the London home offers stunning views of the Thames, the Tower of London, and Tower Bridge.
Colombier, St. Barth. This home is actually a collection of bungalows perched on a hillside. The layout makes it ideal for groups traveling together to enjoy some privacy while also having common areas where they can relax and enjoy the sunset.
New York City. The 2,800 square-foot home in the West Village is part of the architecturally distinctive Glass Townhouses building, allowing for plenty of light and views of the Hudson River.
Aspen, Colorado. Silver Skies is a three-floor mountain home with easy access to skiing, hiking and biking trails, and the village.
Cabo San Lucas, Mexico. The Mexican escape has four master suites, all with private balconies, as well as an infinity-edge pool and views of the Pacific that will take guests' breath away.
Napa Valley, California. The eighth Solstice property is an excellent example of the architectural styles that members can enjoy, according to Jennie Benton. The home was once a Pony Express stop in Texas, which was carefully dismantled and moved to the heart of the Napa Valley. Meanwhile, the hardwood floors were saved and restored from an old sewing factory. This truly unique property has three master suites situated around a central outdoor area with a swimming pool.
In addition to these homes, Solstice members have special preferred access to four other homes, available at discounted rates.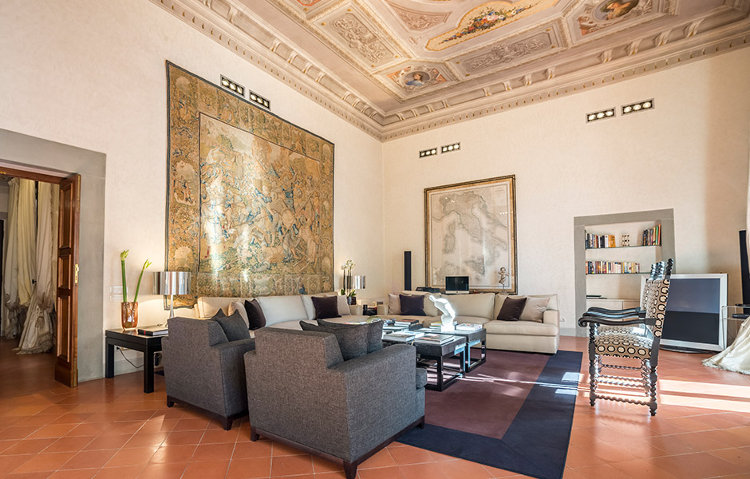 Pricing
Solstice keeps a low overhead to managing the club, with no liens or mortgages. As a result of these streamlined operations, Waters says that "We don't have a large upfront investment." Members pay a nominal one-time administration fee of $15,000 and annual dues. There are three levels of membership:
Signature membership has annual dues of $44,000 and provides for 30 days.
Platinum membership has annual dues of $72,000 and provides for 60 days.
Sky membership has annual dues of $120,000 and provides for 120 days.
Members' allotted days are divided into three types, Advance Access, Space Available, and Spontaneous Usage, each with various booking windows.
Membership
Waters and Benton both think very highly of their members. Benton says, "Our members are very dedicated". Waters echoes this: "The destination club market has taken a hit in the last ten years, but Solstice club members are dedicated to seeing the club thrive". Members' satisfaction and loyalty are strongly valued. The company's ultimate goal is to have no more than 100 members and 20 homes. A member-home ratio of 6:1 ensures continued access to the properties when members want. New homes will be added as membership grows to maintain that ratio.
To further develop the intimate, second-home, family feel of the club, every member is assigned to either Benton or Waters upon joining. The member works with that one member services rep, throughout their membership in Solstice, allowing for the forging of a strong partnership. And both Benton and Waters have been with the club for over ten years.
"We are more of a true second home club," Benton says. "Our members like to go back to the same place, and they feel like they're inviting friends to their own home".
One member's testimonial perhaps sums up the benefits of belonging to Solstice:
"I resisted the urge to buy a second home as I couldn't get my head around owning something that I might use 15% of the year, and I wouldn't want to rent as my privacy is important to me. Also, owning a second home didn't make sense as I wouldn't want just one. Solstice provides the access I want without any headaches of ownership. Solstice is nothing short of a life hack for second home living, and I couldn't be happier."