Quintess, LRW has launched a carbon neutral program to offset members' energy consumption in each of the club's 60+ luxury properties worldwide.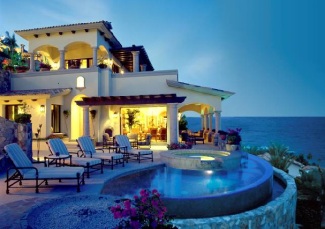 The destination club has partnered with Sustainable Travel International (STI), a non-profit organization in responsible tourism, to calculate the Carbon Footprint: the total carbon dioxide emissions associated with the internal operations of each home. The calculation includes:
-- Home electricity consumption expressed in kilowatt-hours or megawatt-hours on a month-to-month basis
-- Square footage of common areas
-- Total number of rooms
-- Average occupancy rates
-- Estimated total number of guests annually
"Nothing is required of the members as the contribution to STI is completely underwritten by Quintess." said Ben Addoms, Founder and EVP, Membership Development for Quintess, LRW.
Club members can also use the STI carbon calculator, to calculate how much would be needed to offset the carbon footprint from their travel beyond their stays in Club homes. As an example we tried a return flight for two from New York to Miami, which produced a carbon offset cost of $20.82 - offsetting 1.37 tons of CO2. A return flight for 2 people from San Francisco to London produced 6.61 tons, with an offset price of $100.68.
In what is starting to be a trend across the travel industry and amongst destination clubs, BelleHavens also launched a carbon neutral program a couple of months ago. This includes converting their homes to be more environmentally friendly and was initiated by a member suggestion for the club to become more energy efficient.
Image Quintess Cabo san Lucas Home