Inspirato, the subscription-based travel and destination club, reported 2021 revenue of $235 million. The number of active subscribing members increased to a record 13,802, an increase of 2,075 or 18% year-over-year. Those members traveled for a record 95,994 nights in 2021, an increase of 71% from 2020.
SPAC & Public Listing
In February this year, the company closed its business combination with Thayer Ventures Acquisition Corporation. And its shares are now trading on Nasdaq under the ticker symbols "ISPO". This combination and SPAC listing was initially announced last year. Being a public company means that Inspirato now shares a lot of information about its business and its business model.
One point of note, on the completion of this transaction, Inspirato had approximately $140 million of cash on its balance sheet, including approximately $88 million in gross proceeds from an investment led by Janus Henderson Investors.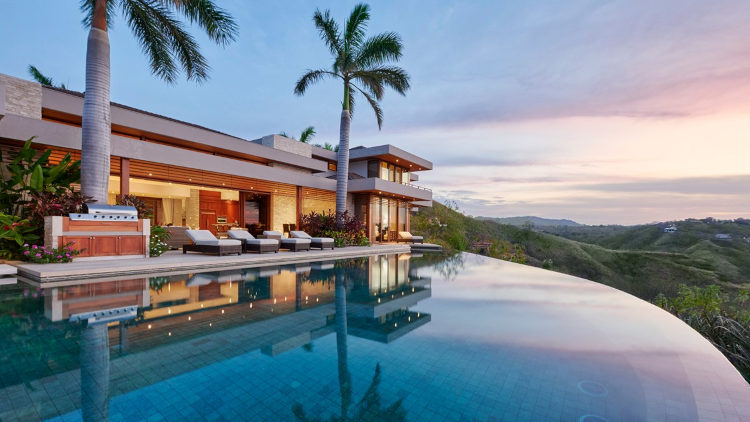 Multiple Travel Options
Over the course of the last year, as members started to really travel again, Inspirato further built out its various travel options.
The vacation residence portfolio is mainly comprised of large multi-bedroom residences, including stand-alone homes with an array of amenities ranging from home theaters and gyms, to outdoor pools, hot tubs and outdoor kitchens, and also includes resort residences with similar offerings. The total of these spacious residences grew 36% in 2021 to 538 properties.
In October 2021, the Company debuted a new iteration of Inspirato Pass, expanding the Pass Trip list from approximately 150,000 options to over 1.5 million, adding the flexibility to hold multiple Pass reservations at the same time, and increasing the average value of Pass trips. Prior to this change each Pass member could only hold one reservation at a time. Overall Pass member subscriptions grew to a record 2,987, an increase of 1,198 or 67% year-over-year.
Brent Handler, Founder and CEO, said: "The past year was transformational in advancing Inspirato's growth as the innovative luxury travel subscription brand. We are now publicly listed. We grew our supply in response to robust travel demand. As a result, we generated record revenue and many of our key performance indicators reached the highest levels in company history. Core to the company's DNA, we maintained relentless focus on subscriber satisfaction. We never take for granted that our luxury travelers entrust us with their most valued resource - quality experiences with family and friends. Looking forward, we are well positioned to accelerate our mission of revolutionizing luxury travel with our proprietary next-generation travel subscription platform."
Future Travel Plans & Expectations
The company expects its full-year 2022 revenue to be in a range of $350 million to $360 million - indicating even more travel by the club members.
"With globetrotters settled into a "new normal" of pandemic travel via the continuation of working from anywhere, we're seeing domestic travel as well as immersive international trips to be in greatest demand," said Brent Handler, and continued "Affluent consumers are searching for a high level of service and the certainty that everything will go as planned - especially in a world of variable travel restrictions and vaccination requirements."
When SherpaReport asked about the types of trips that members are taking, Brent noted "In terms of destinations, Inspirato members have not and will not stop their love affair with Europe. Whether it be Italy, France, the UK, or lesser traveled destinations where members may explore their heritage. Across the board, members have been making up for lost time on an anniversary or honeymoon trip, celebrating milestone birthdays or just enjoying time as a family."
And for further examples of this bustling demand, he highlighted some of their more interesting trips for 2022, which had all sold out, including:
Amazon River Cruise Adventure - Sold out in under 5 minutes and even temporarily broke Inspirato's reporting. Members sail aboard the Aria Amazon, a custom-built, 16-suite ship with floor-to-ceiling windows.
Scottish Highlands by Luxury Train - Sold out in 24 hours.
Behind the Scenes: Autumn in Paris - Sold out with such high demand that Inspirato added a second departure.
Wine Harvest in Willamette Valley - Sold out with such high demand that Inspirato added a second departure.
Adults and Family Canyons of the Southwest Adventure - Both programs sold out and Inspirato added a second family departure which is currently also almost sold out.
Live in the Vineyard Goes Country - Sold out within 24 hours.
Wimbledon - Initial offering sold out so Inspirato added more packages and doubled the size of the program, which also sold out.
Galapagos Expedition - Sold out.
Best of Botswana Safari - Two departures and both sold out.