Many charter aircraft operators stress safety and sound operating procedures, and indeed, every operator has to meet certain standards set by their governing civil aviation authority (such as the FAA). Wyvern is an independent company that ensures operators are applying best practices. At its highest level of rating, Wyvern offers the Wingman certification. When you fly with a Wyvern Wingman Operator, you know that you have chosen an operator who has gone the extra mile in safety and quality.
Wingman Operators
Operators that achieve the Wingman designation must meet the criteria in "The Wingman Standard". They must also undergo an initial audit and then a follow up audit every 24 months. This audit includes a two-day on-site visit by Wyvern's safety advisors, and carries requirements above and beyond standard air safety regulations.
There is more to the program than the two-day inspection, however. Wingman Standard operators must notify Wyvern of any significant operational changes. This includes such changes as:
Updated pilot medical information
Changes in insurance carrier or coverage amount
Updated background checks on pilots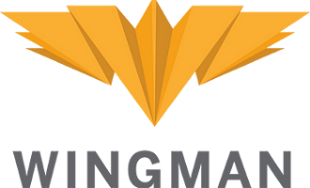 In addition, Wyvern sets strict minimum pilot hour requirements for both the pilot-in-command and the second-in-command. Pilots must have logged a certain number of hours within the last 90 and 365 days to remain current.
With their Wyvern Wingman program, the company has taken the step of developing third party stringent measures of performance and verification. As a result, the consumer is ensured the highest standards with regard to crew, aircraft, and operator safety. Their dedication to safety on every level even includes maintenance technicians who work on the aircraft; they too must meet ongoing training requirements.
The Wingman Standard is a constantly evolving set of recommended industry best practices for measuring and grading aircraft operators, their safety procedures, and performance criteria. For those consumers considering making use of a charter company, knowing their Wyvern Wingman status can tell you a lot about the safety of both the aircraft and the flight crew.
Wyvern Consulting Ltd. initially developed The Wingman Standard in 1991 and continues to make changes and additions to the program with the help of corporate aviation directors. Wyvern employs safety advisors and experts around the globe who carry out detailed audits and site visits to guarantee consistent performance and compliance with the program's requirements.
Registered Operators
As a step below the Wingman program, Wyvern Registered Operators maintain fleet, crew, and insurance information as well as verified regulatory documentation within the Wyvern system.
The PASS Program
On a flight by flight basis, Wyvern also offers the PASS (Pilot and Aircraft Safety Survey) Program, which is a as a trip-specific, due diligence report.
Wyvern offers two levels of PASS programs to member operators: the Wingman Standard PASS, and the Registered Standard PASS. These are available respectively for Wingman Operators and Registered Operators.
Wingman Standard PASS reports cover a 150+ point inspection for each flight. They confirm pilot and maintenance personnel training, crew currency, background checks, accident records, and that an operator is Wingman certified.
The Registered Standard PASS report checks aircraft, pilot, and insurance data in Wyvern's system. While not as detailed as the Wingman Standard PASS, the report still contains key safety information to help the consumer make an informed decision about their choice of operator.
Benefits for Flying Consumers
Consumers can request a PASS report for any operator within the program, whether they are Wingman Standard PASS members or Registered Standard PASS members. PASS Reports for a flight can be requested directly from participating operators or by an air charter broker who has a membership to the Wyvern safety intelligence database.
Numbers
The numbers of aircraft operators in both the Wyvern Wingman program and the Registered program is constantly changing. However, as of May 2015, an estimated 100 worldwide operators were members of the Wingman program. An additional 300 were registered, not on the Wingman level, but with PASS reports available.