When we first covered very light or personal jets back in 2007 the industry was just taking off (so to speak). Since that time, the global economy has weeded out the winners and losers, with just 3 models making up the majority of the aircraft in service.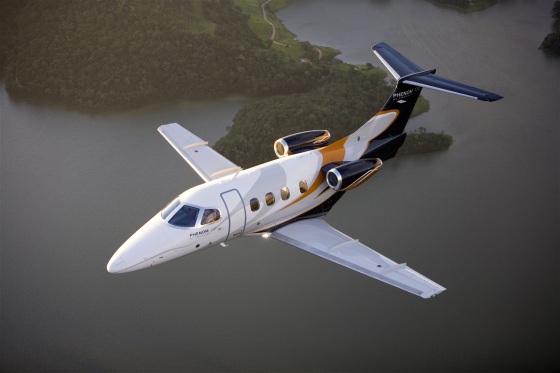 VLJs – An Overview
As we first explained in 2007, very light or personal jets weigh less than 10,000 pounds and can be certified for single pilot operation. With advanced lightweight composite materials, cutting-edge digital avionics and smaller, highly efficient, engines, these four to seven seaters cost from $1m - $3.6 m as opposed to the $4m-$8m you can expect to spend for ownership of a typical light jet.
While much less expensive, personal jets offer all of the benefits of air travel that are the hallmark of all private jet travel with no long security checks, no hours spent in airport lounges, and far fewer restrictions on your personal freedom while traveling. And, with personal jets, you can land at smaller airports that are much closer to your final destination than many of the major hubs.
Given their cost-effectiveness and convenience it's not surprising that the market for VLJs has been soaring, with average annual growth of 284% pa from 2006-2010. This growth continued through 2010, but has slowed a little in 2011, with fewer than 50 deliveries this year. Clearly there has been a market for personal jets even during our uncertain economy.
Which VLJs Are Available Today?
While the market for VLJs has been steady, the industry itself has not – several of the manufacturers we covered back in 2007 have gone out of business. Eclipse Aviation went into bankruptcy, but in October 2011, backed by Sikorsky, the new company Eclipse Aerospace announced that it planned to start production on its new Eclipse jets, the 550. The original Eclipse 500 sold over 250 aircraft, before the project was cancelled in 2008. Companies such as Linear Air have the original Eclipse 500 as a main part of their charter fleets.
Brazilian manufacturer Embraer is one of the VLJ leaders having delivered over 200 of its Phenom 100. The current segment leader is the Cessna Citation Mustang which first entered service in 2006. There are now more than 375 Mustangs in the skies.
Honda is very much moving ahead with the HondaJet and expects deliveries to start later in 2012. The aircraft are being built in a brand new facility in Greensboro, North Carolina.
Cirrus also plans to start deliveries of its single engine, seven seat Cirrus Vision SF50 in 2012. Pricing is around $1.6m depending on your configuration. Get a feel for the Vision SF50 in the video below.
The Diamond D-Jet is another small plane due into production in 2012. This 5 seater is expected to cost around $1.8m. Canadian manufacturer Diamond Aircraft is using a single Williams FJ-33 powerplant for its composite aircraft. Both the D-Jet and the Cirrus Vision are aimed at individual owners.
Meanwhile, Piper Aircraft announced in October 2011 that it was suspending further development of its Altaire "indefinitely".
So there are still plenty of personal jets to choose from to fit your price range, equipment requirements, and the amenities you wish to enjoy while you travel. Here is a quick comparison of what you can expect from some of the major personal jets that are either available today or which will be available within the next year or so. Note: range is dependent on number of passengers.
| | | | | |
| --- | --- | --- | --- | --- |
| Aircraft | Seats | Range (nm) | Max. Cruise (kts) | Price (US$) |
| Eclipse 500 | 6 | 1,125 | 370 | $2.2m |
| Phenom 100 | 6-8 | 1,178 | 380 | $3.6m |
| Citation Mustang | 6 | 1,170 | 340 | $2.7m |
| HondaJet | 6-8 | 1,100 | 420 | $3.7m |
Keeping Up With the VLJ Industry
There were several other VLJs in the works 3-4 years ago, but the global economy has put paid to many of those plans. There are other companies such as Stratos Aircraft which continue to move forward with their own VLJ plans. Check back here at SherpaReport for updates.