Aircraft manufacturer Embraer and private aviation company NetJets have just signed a deal for up to 100 additional Phenom 300 light jets, with a value in excess of $1.2 billion. The Phenom 300 is one of the most popular aircraft in the NetJets fleet.
NetJets first signed a purchase agreement with Embraer in 2010, for 50 Phenom 300 jets plus options to buy up to 75 more aircraft. This new aircraft order, includes a comprehensive services agreement.
"We are pleased to have signed this significant deal with NetJets, as our strategic partnership has been an integral part of Embraer's success for over a decade," said Michael Amalfitano, President & CEO of Embraer Executive Jets. "NetJets is recognized worldwide for the excellence of its operations and for providing an outstanding customer experience, so this continuing deal is an endorsement to the quality of our product and standards in performance, technology, comfort, and support."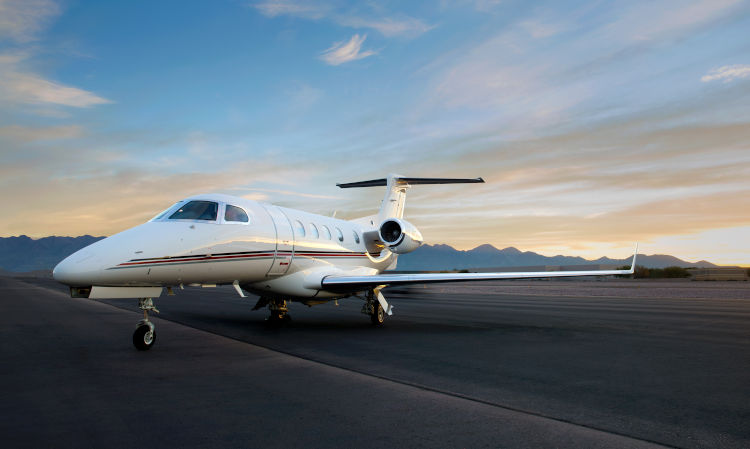 Phenom 300E
The Phenom 300, has been the best-selling light jet for the past nine years, with over 600 total aircraft sold since the first was delivered to a customer in 2009.
The latest version is the Phenom 300E which has a slightly longer range, of over 2,000nm and slightly higher max speed.
The NetJets Phenom is customized internally and is configured with seating for 6 people and has 74 cu ft of baggage capacity.
"For years, the Embraer Phenom 300 has been an integral part of the NetJets fleet. With this order for the Phenom 300E, we continue to provide our Owners with the exceptional travel experiences they have come to expect, as well as continue our significant partnership with Embraer," said Doug Henneberry, Executive Vice President of Aircraft Asset Management at NetJets, Inc.
Embraer said it expects to start delivering these new Phenom 300E jets to NetJets in the second quarter of 2023.
The private aviation market has been running at record levels during 2021, and all sectors of the market are being affected. For instance, Embraer say they are sold out of their aircraft in 2022. In the used aircraft market only 2 to 5 percent of aircraft are available for sale, and used planes can sell within 24 hours. In charter and jet cards the hourly charter rates are going up, and several jet card companies, including NetJets, are suspending new card sales to preserve the experience for their current customers.